Just some of the ways you can volunteer:
Pick up donated flowers from weddings, events, memorial services, grocery stores and other locations.
Disassembly and recreations of bouquets (all skill levels welcome).
Delivery of flowers with a willingness to visit with the recipients.
​Fundraising. In order to cover operating expenses, your connections and party-planning experience will help us become great success.
All are welcome – including students and home-schoolers in need of volunteer hours. Please call ahead for available times.
Volunteers working with seniors will be asked to complete a background check.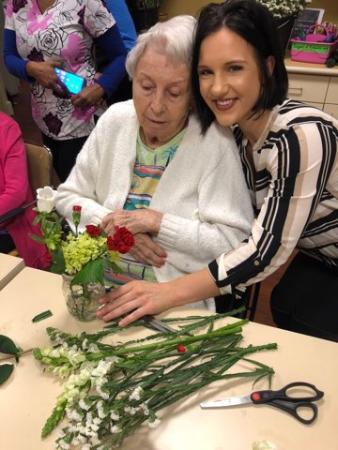 Send us a note below and we will contact you as soon as possible about opportunities.